Call to Order or visit our store when you are in Libby!
WELL, FINALLY...BACK AT IT....WITH ALL HEALTH ISSUES BEHIND ME!!!
LIKE US ON FACEBOOK AND RECEIVE AN ADDITIONAL 5% OFF MERCHANDISE....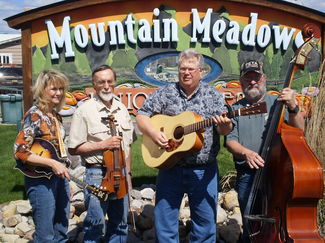 Ann Mason on the MANDOLIN Lee Tonner/FIDDLE Mike Powell/GUITAR Tim Harcourt/BASE

MOUNTAIN MEADOWS BLUEGRASS/IRISH BAND PLAYING ON FRIDAYS
If you are ever in Libby, Montana on any given Friday, come in at noon and hear the music! Bluegrass and Irish foot-stompin good time is had by all. These guys are good and FUN too!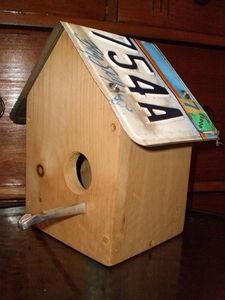 BIRDS LOVE THESE!!!

MONTANA BIG SKY COUNTRY LICENSE PLATE BIRDHOUSE



GET A PIECE OF MONTANA..
MORE INFO ON GIFTS PAGE....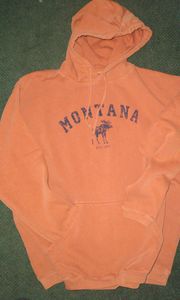 BURNT ORANGE MONTANA HOODIE

MONTANA HOODIE SWEATSHIRTS


DIFFERENT SIZES AND COLORS! MORE INFORMATION ON GIFTS PAGE.
CHECK OUT NEW BOOKS AND T-SHIRTS/SWEATSHIRTS
LIBBY AND MONTANA ANTIQUES AND COLLECTIBLES CHECK OUT OUR ANTIQUE/COLLECTIBLES PAGE! HAS LOTS OF LIBBY AND MONTANA MEMORABILIA ON IT! ADDING NEW THINGS DAILY! Will be posting some new LIBBY and MONTANA t-shirts soon. Any questions about our site, products or ordering, JUST CALL CAROL. She is always here! 406-293-9241....ALSO CHECK OUT HER EBAY SITE: SELLER: mountainmeadows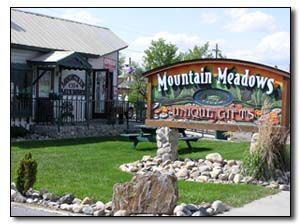 We honor MasterCard, Visa and Discover credit cards.
STORE HOURS:
Monday through Saturday
9:00 AM to 7:00 PM
406-293-9241
Welcome to Mountain Meadows Gift Shop!
We are located right on Highway 2 on the south end in Libby, Montana, 1314 Minnesota Ave. We carry gift items, Montana & Libby t-shirts, jewelry, and coffees. We make custom gift baskets to fit your gift-giving needs. In a hurry? Grab a cup of coffee at our Drive-Thr

WANT TO SEND THAT SPECIAL SOMEONE IN LIBBY A GIFT??? WE WILL HELP YOU PICK IT OUT VIA PHONE LINE AND DELIVER FOR FREE!!



Please call 406-293-9241 to order any of the items on this website. Reach us via e-mail at: sales@mountainmeadowsgifts.com.