Call to Order or visit our store when you are in Libby!
WITH COVID COMES ALOT OF SHIPPING....SO LOOK CAREFULLY AND ORDER FROM US!!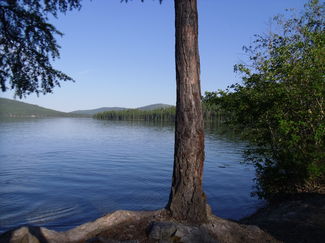 The cold clear waters of our mountain lakes!!

MACGREGOR LAKE IN THE SUMMER...


SUMMERTIME AT THE CHAIN OF LAKES....MACGREGOR!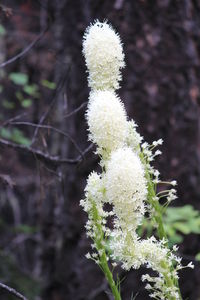 OUR BEAUTIFUL BEARGRASS

THE TALL BEAUTIFUL BEARGRASS!!!!




LOTS OF BEARGRASS ABOUNDS IN THE MOUNTAINS AROUND LIBBY, MONTANA....ESPECIALLY HIGH IN THE ALPINE MEADOWS!!..... ALONG WITH MANY OTHER WILDFLOWERS......
LIKE US ON FACEBOOK AND RECEIVE AN ADDITIONAL 10 % OFF MERCHANDISE....(AND MENTION THIS SPECIAL)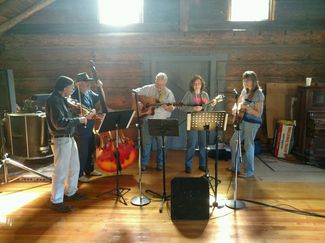 Carol Cady on the MANDOLIN Lee Tonner/FIDDLE Mike Powell/GUITAR & Vocals Tim Harcourt/BASE Patti Lennard on Guitar & Vocals

MOUNTAIN MEADOWS BLUEGRASS/IRISH BAND PLAYING ON FRIDAYS
If you are ever in Libby, Montana on any given Friday, come in at noon and hear the music! Bluegrass and Irish foot-stompin good time is had by all. These guys are good and FUN too!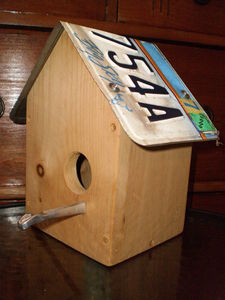 BIRDS LOVE THESE!!! EACH ONE IS COMPLETELY DIFFERENT. INCLUDING LICENSE PLATE AND PERCH AND TYPE OF WOOD MATERIAL USED. STAMPED ON THE BOTTOM: "OLD TIMER, LIBBY, MONTANA".

MONTANA BIG SKY COUNTRY BIRDHOUSE....MADE BY "OLD TIMER" PAUL SIEVERS HERE IN LIBBY, MONTANA...

GET A PIECE OF MONTANA..
MORE INFO ON GIFTS PAGE....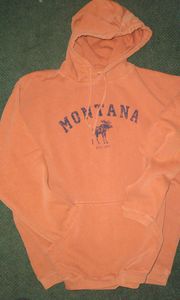 BURNT ORANGE MONTANA HOODIE

MONTANA HOODIE SWEATSHIRTS


DIFFERENT SIZES AND COLORS! MORE INFORMATION ON GIFTS PAGE.
LOTS OF MONTANA "STUFF" YOU NAME IT....WE'VE PROBABLY GOT IT!!
CHECK OUT NEW MONTANA BOOKS AND T-SHIRTS/SWEATSHIRTS..ALL "THINGS" MONTANA!!!
IF YOU WANT SOMETHING "MONTANA" AND DO NOT SEE IT ON OUR SITE....CALL ME AS I MAY HAVE IT IN OUR STORE!!!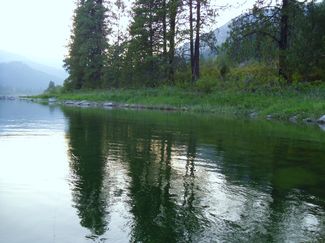 MIDDLE THOMPSON LAKES
LIBBY AND MONTANA ANTIQUES AND COLLECTIBLES CHECK OUT OUR ANTIQUE/COLLECTIBLES PAGE! HAS LIBBY AND MONTANA MEMORABILIA ON IT! ADDING NEW THINGS DAILY! Any questions about our site, products or ordering, JUST CALL CAROL. She is always here! 406-293-9241....ALSO CHECK OUT HER EBAY SITE: SELLER: mountainmeadows AND FACEBOOK: PERSONAL PAGE: Carol Ann Cady (Carol Ann Wilson) FACEBOOK BUSINESS PAGE: MountainMeadows-Libby, Montana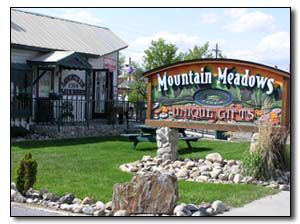 We honor MasterCard, Visa and Discover credit cards.
STORE HOURS:
Monday through Saturday
7:00 AM to 5:00 PM
406-293-9241
Welcome to Mountain Meadows Gift Shop!
We are located right on Highway 2 on the south end in Libby, Montana, 1314 Minnesota Ave. We carry gift items, Montana & Libby t-shirts, jewelry, and many other things too numerous to mention. We make custom gift baskets to fit your gift-giving needs. In a hurry? Grab a cup of coffee at our Drive-Thru.

WANT TO SEND THAT SPECIAL SOMEONE IN LIBBY A GIFT??? WE WILL HELP YOU PICK IT OUT VIA PHONE LINE AND DELIVER FOR FREE!!



Please call 406-293-9241 to order any of the items on this website. Reach us via e-mail at: sales@mountainmeadowsgifts.com.


| | | |
| --- | --- | --- |
| | | |