Call to Order or visit our store when you are on Libby!
Return to Antiques
ST. REGIS PAPER CO., LIBBY,MONTANA PEN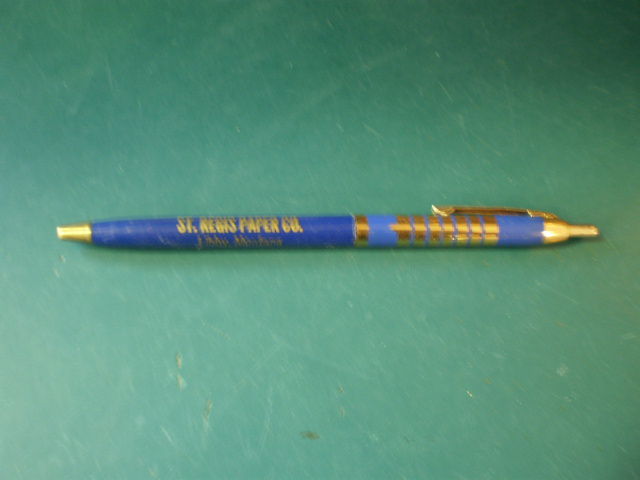 This is an old vintage pen marked: St. Regis Paper Co., Libby, Montana. J. Neils Lumber Co. sold to St. Regis Paper Co. in 1957. My Father was purchasing agent there, so I would guess this was late 50's or early 60's. A nice old collectible from Libby.
Price $ 7.00.
Return to Antiques